In case you missed it in this post (no one replied to it probably because they didn't see it) https://arthur.fandom.com/f/p/4400000000000073879
These are some fanarts I did of Alex over the past few years. Some of you have already seen some or all of these.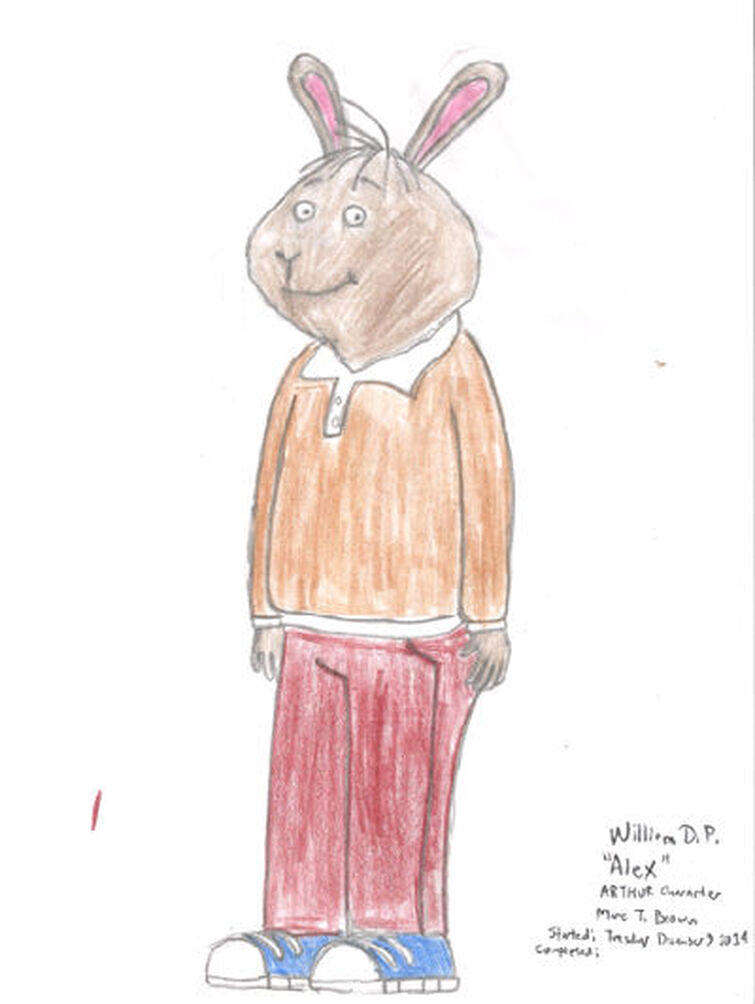 My first drawing ever of Alex
Alex along with Buster and Carl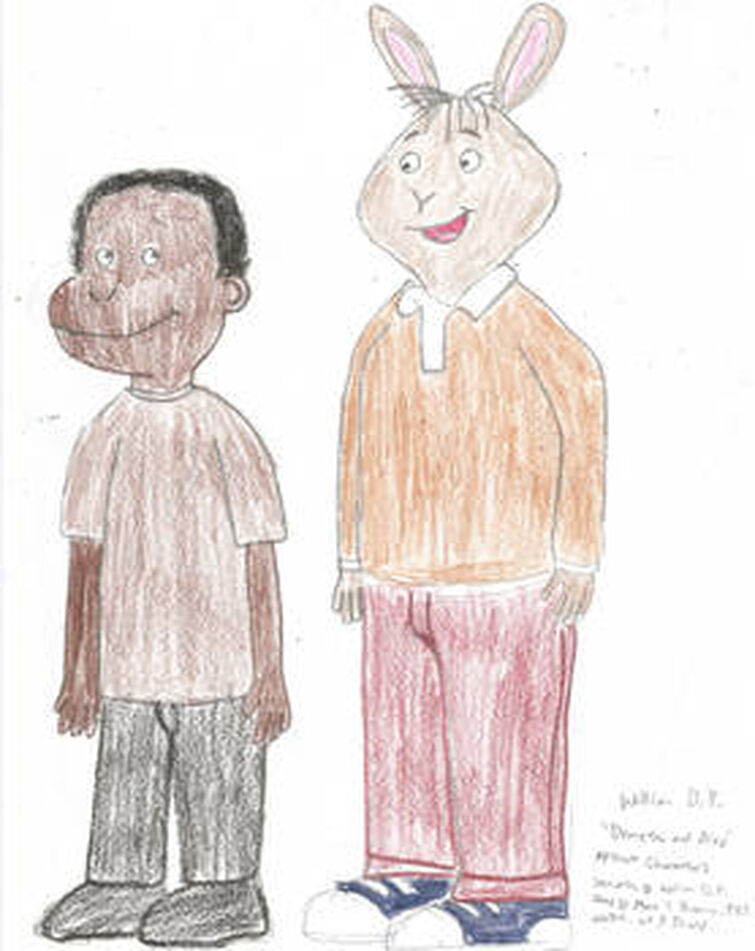 Alex with my OC Demetre!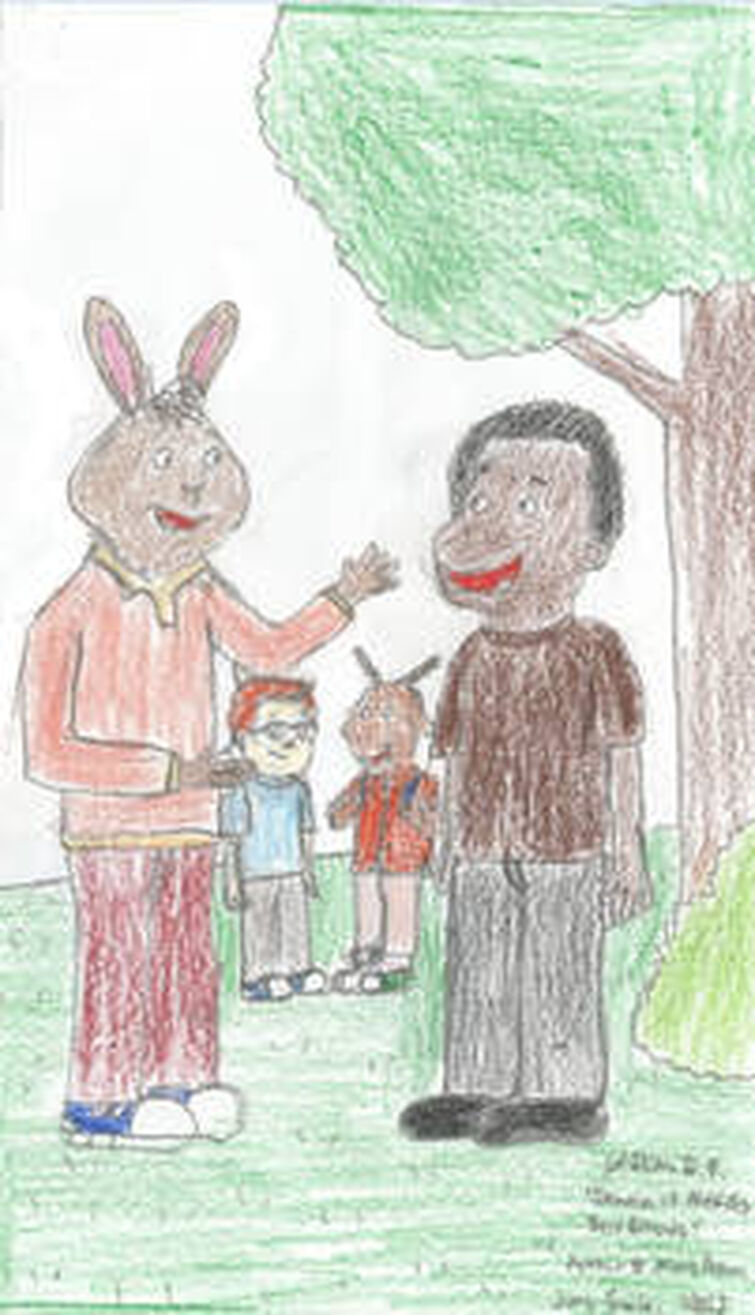 Another picture of Alex with Demetre along with George and Carl in the background. This was just a hypothetical "what if Alex was Demetre's best friend instead of Carl while Carl remains best friends with George?" Alex didn't seem to have anyone so I put him with Demetre. At least he's a rabbit and Carl LOVES rabbits, feral, pet, and anthro! Demetre likes white rabbits more but he'll take any rabbit, he's not discriminate!
The following two are of Alex as a teenager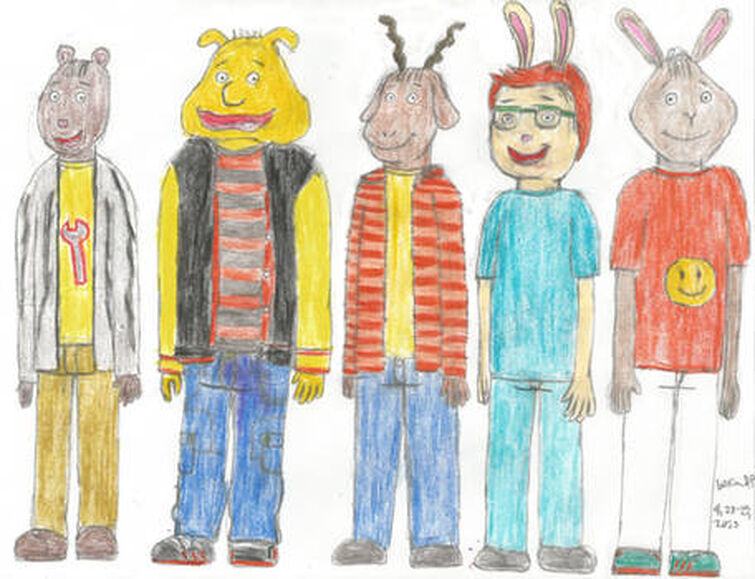 Alex on the far right as described in Arthur High School Years Wikia. With him (left to right) are Brain, Binky, George, and Carl.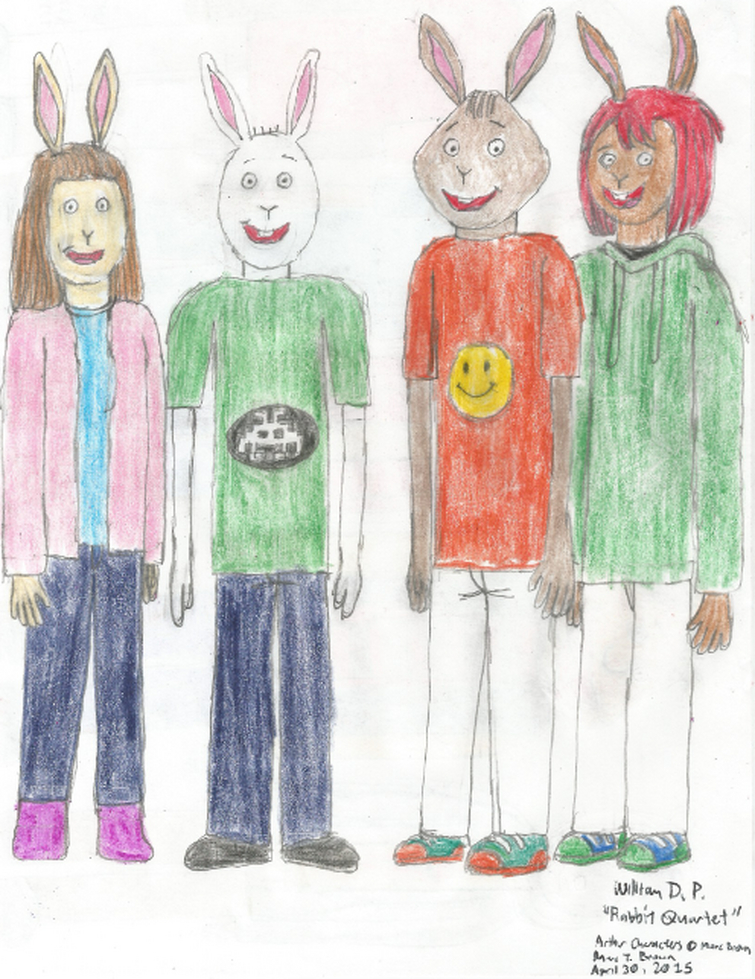 Alex along with Maria, Buster, and Ladonna. They are in a group called "Rabbit Quartet." I don't know much about Rabbit Quartet, I didn't even come up with that idea! All I did was the fanart because I thought we could use it, I was interested, and I wanted to do the fanart. For more info on Rabbit Quartet, see https://arthur-in-high-school.fandom.com/wiki/Rabbit_Quartet
That's all the fanart I will share of Alex! Hopefully I will make more! Thanks for looking!
EDIT: Okay at least two others did see my original post because it got two upvote so never mind, I misassumed!😳