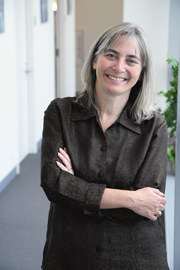 Carol Greenwald was an executive producer of both the Arthur series and its spin-off, Postcards from Buster. She had a major role in developing Arthur for public television.[1]
After 35 years as Senior Executive Producer with GBH (formerly known as WGBH), as of 2021 she is consulting as a Creative Advisor for GBH Kids.[2]
Series Credits
Executive Producer (seasons 1 - 8; 12 - 25)
Executive-in-Charge (seasons 9 - 11)
This article is a stub. You can help Arthur Wiki by expanding it.
References