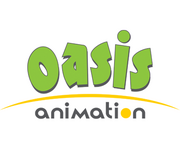 Oasis Animation was a Canadian animation studio.
Oasis handled the pre-production for season 12/13 and 14/15, while Cookie Jar Entertainment handled the rest of production for those seasons.
Oasis was the main animation studio from season 20 to season 25[1] taking over from 9 Story Media Group.
On April 4, 2022, Oasis Animation merged with animation studio Sardine Productions to form Sphere Animation.[2]
References